The Impatient Advocate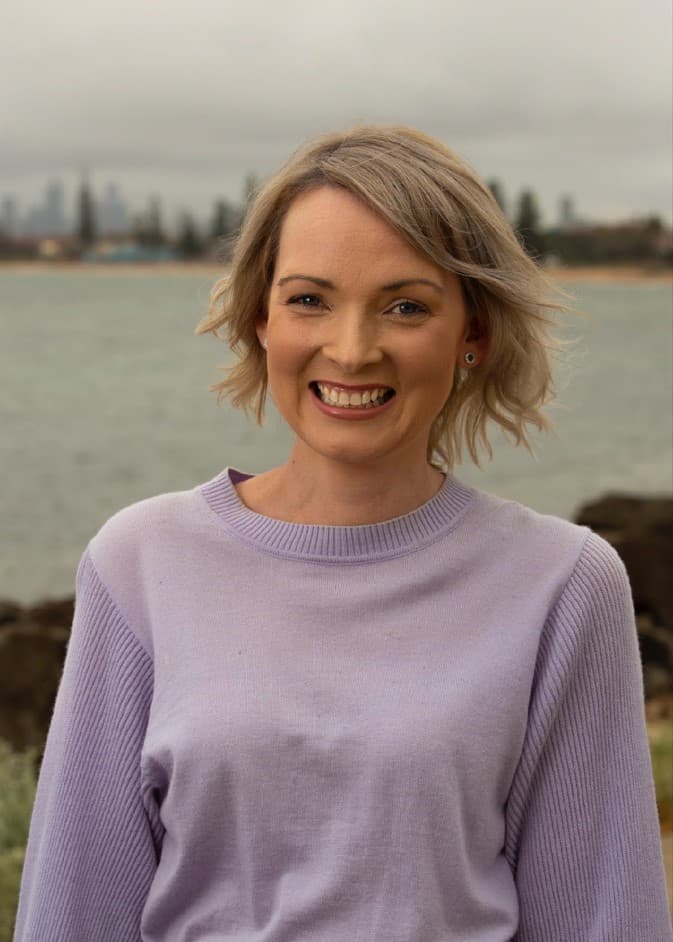 Nicole's Diagnosis: Nicole was diagnosed with Stage 4 bowel cancer on March 17th 2017. She was 32 years old, very happily married to her soul mate Tim, with an eight-month-old son Joshua.
Nicole's Prognosis: Nicole was told by a guideline-following oncologist, that based on statistics, she had between 18 – 24 months to live. She would commence palliative chemotherapy the following week.
Nicole's Second Opinion: Nicole quickly sought a second opinion. The doctor providing the second opinion agreed with the first in terms of Diagnosis but not Prognosis. The second opinion was that Nicole didn't fit the statistics for getting bowel cancer in the first place (she was 32, fit and healthy) so perhaps we should challenge the statistics on the prognosis.
Nicole's Treatment: Over a period of c. 70 months, Nicole underwent 13 surgeries, c. 70 cycles of chemotherapy, c. 25 rounds of immunotherapy and an eight-week program of radiotherapy. This is in addition to many hundreds of individual imaging studies, blood tests, and hospital admissions.
Nicole's Advocacy Work:
Prior to her cancer diagnosis, Nicole had a career in management consulting with a focus on change-management. Despite having no formal education in healthcare, Nicole placed her career in management consulting on-hold and dedicated her life to cancer patient advocacy and charitable work. Nicole has passionately and energetically lobbied for patient access, treatment opportunities, and medical methodologies that deliver better patient outcomes at the national, state, and community level. Nicole has been unflinching in supporting fellow cancer survivors.
Through dedication, perseverance, and the development of an outstanding rapport with other cancer survivors, Nicole upskilled herself to become one of the most important and well-known cancer patient advocates in Australia. Nicole undertook, what is by any measure, an extraordinary amount of advocacy and charitable work all while mothering a son, undergoing intensive cancer treatment, and overcoming multiple setbacks – over a period spanning more than a half-decade.
Nicole had a uniquely sharp intellect and wonderful communication skills. This assisted Nicole in both driving connectivity across disparate charitable and Government organizations and working directly with individuals in their hour of need via her significant social media presence.
As some select examples of Nicole's advocacy and charitable contributions:
Bowel Cancer Australia ("BCA") – 2017-2022: Ambassador, fundraising and multiple awareness campaigns;
Binational Colorectal Cancer Audit 2021 – 2022: Board Member, Director of Operations Committee, team member leading the patient-practitioner co-design of a national outcomes registry;
Victorian Department of Health and Human Services – 2021 – 2022: Member of the Exercise and Cancer Advisory Committee;
Victorian Comprehensive Cancer Centre – 2018 – 2019: Consumer Advocate;
Clinical Oncology Society of Australia ("COSA") – 2018: Face of the COSA statement on Exercise and Cancer; appeared in TV and print nationally and internationally;
Epworth Healthcare – 2017 – 2023: Worked with Epworth as part of its Box Hill redevelopment for the co-designed exercise-oncology facility (now co-located with oncology in the Box Hill hospital);
Melbourne University – 2022 – 2023: Associate Investigator contributing research and delivering curriculum design, development, and delivery;
Australian Catholic University – 2017 – 2020: Member of Exercise Oncology team at Mary MacKillop Institute Health Research;
Ex-Med Cancer – 2017 – 2020: Director of not-for-profit cancer and exercise charity. Undertook advocacy, support, and program development for participants;
Media – 2017 – 2023: Appeared on Network 10's "Taboo" program tackling issues attached to terminal diagnoses; interviews on ABC Breakfast, Channel 7, Channel 9; and contribution to print journalism through The Age and The Sydney Morning Herald;
Impatient Podcast – 2022 – 2023: Founder and Host of the Impatient Podcast. Undertaking guest interviews covering cystic fibrosis, ovarian cancer, voluntary assisted dying, breast cancer, physiotherapy, and colorectal cancer;
Yarra Oncology – 2019 - 2023: Working with Yarra Oncology to integrate and embed patient-centered care into the workflow of the medical practice;
Patient Voice Initiative 2022 - 2023: Member of the advisory committee in this organization dedicated to improving the patient voice in health technology assessments;
Knox Private Hospital – 2021 – 2023: Working with Healthscope management to implement multidisciplinary cancer treatment in Knox Private Hospital as a pilot project. This was enormously successful and there are plans to expand the service in a future re-development;
Development of a Significant Social Media Platform – 2017 – 2023: Development of, and engagement with a dedicated global followership of >10,000 individuals across Facebook, Instagram, and a Blog (nicolecooper.com.au);
Nicole's Life with Cancer: Nicole's second opinion meant that she lived well beyond her statistically determined life span. She got to have massive input on the standard by which Joshua would be raised.
Joshua got to know his Mumma and experience the love his parents shared for him and for each other. Tim got to have a wife, and Nicole's Mum, Dad, and brothers got to continue being a loving and close family.
Nicole got to dedicate years of her life to improving the lives of others through her passion, determination, and intellect.
Nicole lived with stage 4 bowel cancer for 5 years and 10 months. No guidelines or doctors had the right to not allow her that opportunity to live.
Nicole's Death: Nicole died on January 10th, 2023, after 5 years and 10 months living with and battling cancer, while also living a full and happy life. She watched her baby learn to walk and talk, become a toddler, and then a little boy. She advocated for hundreds of others, while sharing the joy of being alive in the midst of a beautiful family because one doctor said,
"At the very least, we need to try."
Nicole firmly believed that every patient had the right to this sentiment from the Australian Healthcare System.
Impatient Advocacy – A Nicole Cooper Foundation Limited is about continuing Nicole's hard work in order to improve the lived experience of cancer patients today.